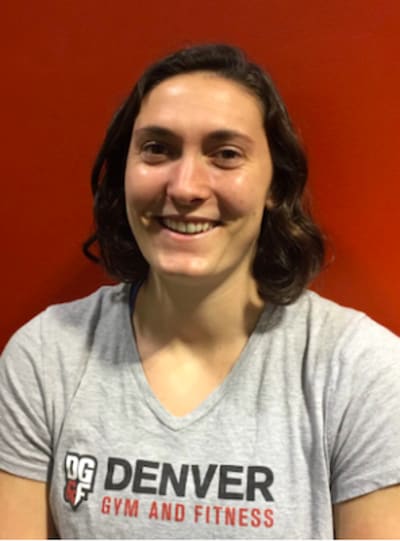 Delaney Lotwin
Delaney was born in Northern California and raised in San Diego. She moved to Colorado when she was 18 years old to attend college at the University of Denver, where he graduated with a Bachelor's in Biology. Throughout her studies, Delaney always found it fascinating how the body works synergistically to complete a task, and she was determined to learn more about the ways that we can improve upon it.
Delaney has always been very active and tried nearly every sport imaginable, but she fell in love with soccer when she was 5 years old and she continued to play competitively for 13 years. Growing up playing sports lead Delaney to the world of personal training and she has been excited to use her knowledge to affect positive change on other people's lives.
In her free time, Delaney is usually out trying new restaurants and breweries or testing out new recipes because she is secretly an amazing cook. She also love to travel and so far she has been to 14 different countries and is hoping to keep growing that number!