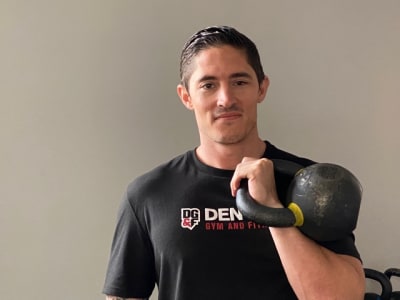 Ryan
Ryan grew up in the Dallas suburb of Frisco, Texas. He was always very active & eventually settled on playing football and running track. He attended his dream school, Texas A&M University, from 2006 to 2010, where he majored in Sport Management & Business. His final semester of school, he completed an internship at a fitness facility & became fascinated with becoming a personal trainer. For the next 8 years, he worked as a fitness professional in the DFW area, coaching athletes of all kinds. He holds certifications in numerous disciplines including corrective exercise, yoga, olympic lifting, triathlons, & nutrition. He excels helping clients improve body composition and strength while establishing and maintaining optimal movement patterns to overcome injury risks.
At the beginning of 2020, Ryan made the move to Denver to continue his fitness and professional career. His current training revolves mostly around looking and feeling good but will occasionally indulge his competitive side. He is most looking forward to the all the outdoor activities Colorado has to offer. He enjoys every moment he gets to share his passion with like-minded people and will do everything he can to uplift the DG&F community.
He typically is in the gym early weekday mornings and available for sessions and consultations.