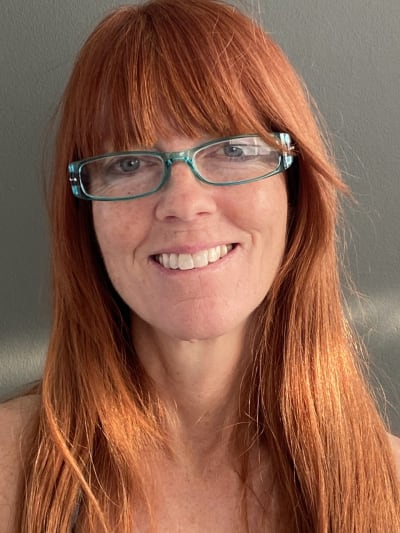 Tamra Hoppes
My name is Tamra, and I am a Colorado native.
When I was a child, I loved to follow along to the PBS classes of Jack Lalanne. That was the start of it all for my fitness teaching career.
I began my own teaching career, for all intents and purposes, in the 6th grade. That was the year I was asked to choreograph the dancing for our talent show, shows to follow.
In the 9th grade, I began teaching tap and ballet classes to toddlers.
Professionally speaking, my aerobics career truly began in the early '90s when an instructor did not show up to teach, and the manager of the small health club said to me, "I have seen you in class. Just grab your music cassette and go." And, so I did.
My first certification was in STEP, and then I became a Personal Trainer.
Soon after that, my true fitness Geek came out. I obtained certifications in any and all formats that were "all the rage" at the time.
Since that decade of life, I have honed in on three aspects of fitness - Strength, Endurance, and Flexibility.
I have a SPINNING (formerly Johnny G) certification for cycling.
I obtained both Body Pump (2019) & Advanced Instructor (2020) certifications from Les Mills.
Currently, I am pursuing a Les Mills' Body Flow certification.
Looking forward to working out together with you in class soon....