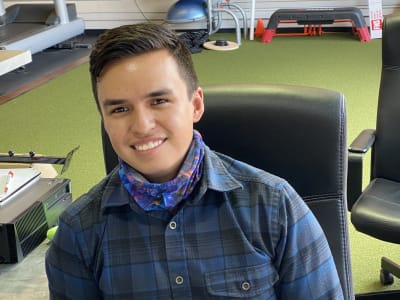 Ysidro Gardea
Born and raised a Denver Colorado native, Ysidro has dedicated his life to pursuing fitness and wellness. A graduate of Thomas Jefferson High School, he also graduated from the Community College of Denver with an Associates Degree in Studio Art.
Currently he is working on the Certified Personal Trainer from the National Sports and Conditioning Association (NSCA)
Previously, Ysidro worked at the JCC for 4 years. That experience has put him in a position where he feels able to work with high quality professionals and mentor those who are just beginning their journey. Throughout the connections and solutions that he come across over his career, he has developed the belief that fitness, health, and wellness can be achieved by everyone, no exceptions. His goal is to continue spreading that knowledge with the belief that people can better themselves and their communities through fitness.
When he's not working, he likes to spend time hiking through the Rocky Mountains. Sometimes these adventures include the company of friends, or a 4-year-old boxer, named Rolo. He also enjoys spending time reading and learning through books.